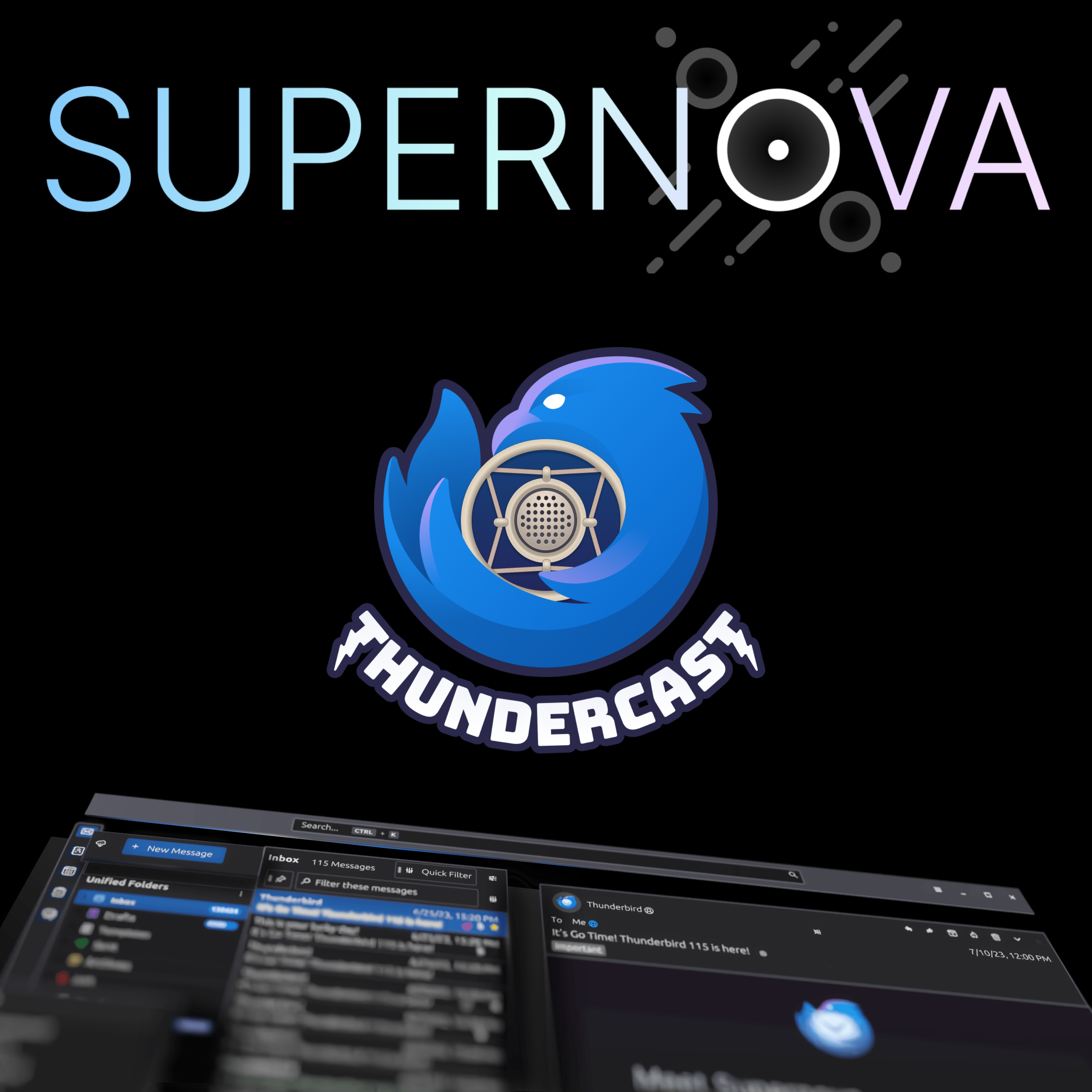 Thunderbird Podcast #3: Behind The Scenes Of Supernova
Hello Thunderbird family, and welcome back to a long-overdue episode of the ThunderCast! Ryan, Alex, and Jason get together to talk about the new features and improvements in Thunderbird 115 "Supernova." But they also share WHY those features were developed, and what's being worked on right now.
Plus, Ryan shares some breaking news about the future of the Thunderbird Project! It's a casual, informative, behind-the-scenes chat.
USEFUL LINKS
CHAPTERS FOR THUNDERCAST #3