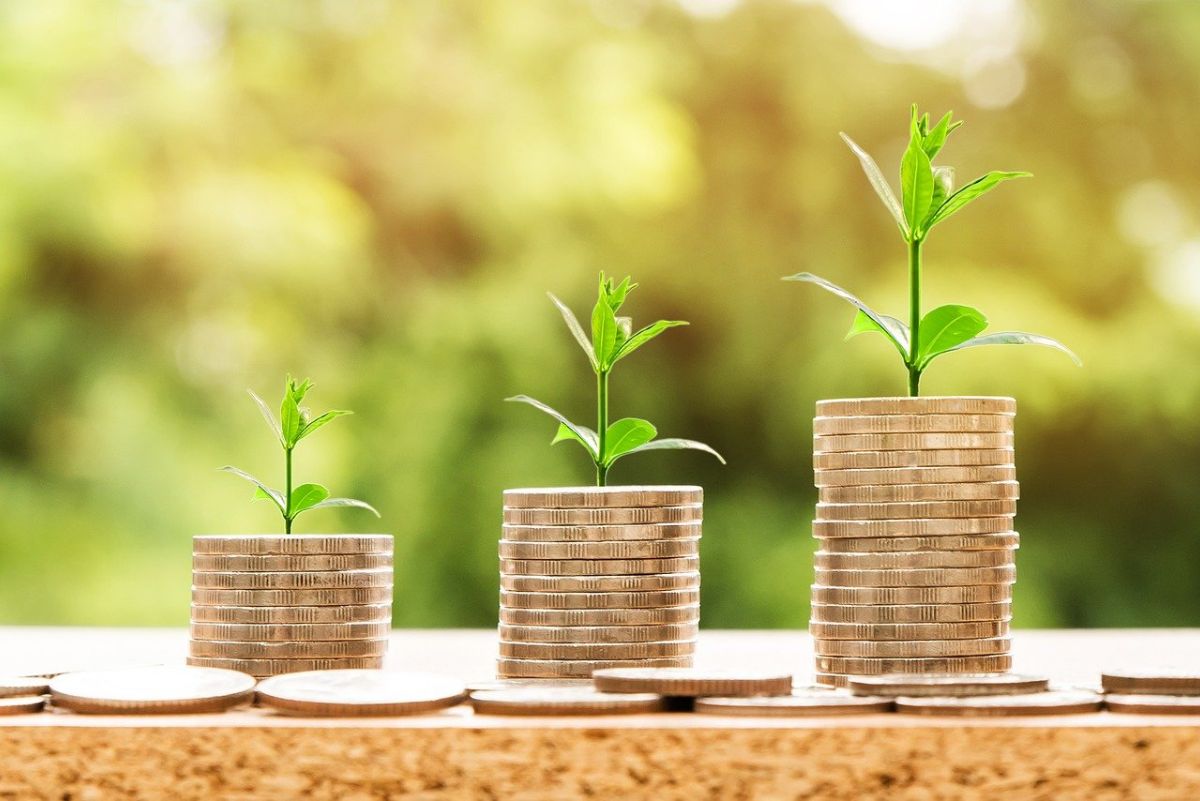 Thunderbird Is Thriving: Our 2022 Financial Report
A few years ago, Thunderbird was in survival mode. Our dedicated core team, passionate community of users, and generous donors kept Thunderbird alive during some difficult times. Then, just last May, we happily reported that Thunderbird's financial outlook was steadily improving: our 2021 income had increased by 21% over 2020, and by more than 100% over 2018.
But we are not content merely surviving. Our mission is to build the best email client and personal information manager available. To build professional software that puts your privacy first. To craft an experience that boosts your productivity, compliments your daily workflow, and meets your customization needs. And to expand the Thunderbird experience to Android and iOS. And to do all of this transparently, guided by the values of free and open source software.
Donations In 2022
Last year, our mighty donor base – representing approximately 300,000 daily users – contributed a total of $6,442,704 in donations to the Thunderbird project. (Note: user donations represent more than 99.9% of our annual revenue.) Our 2022 donation income was a bright, assertive sign that you also believe in that mission, and you also want to see Thunderbird thriving. Not just in 2023, but decades into the future!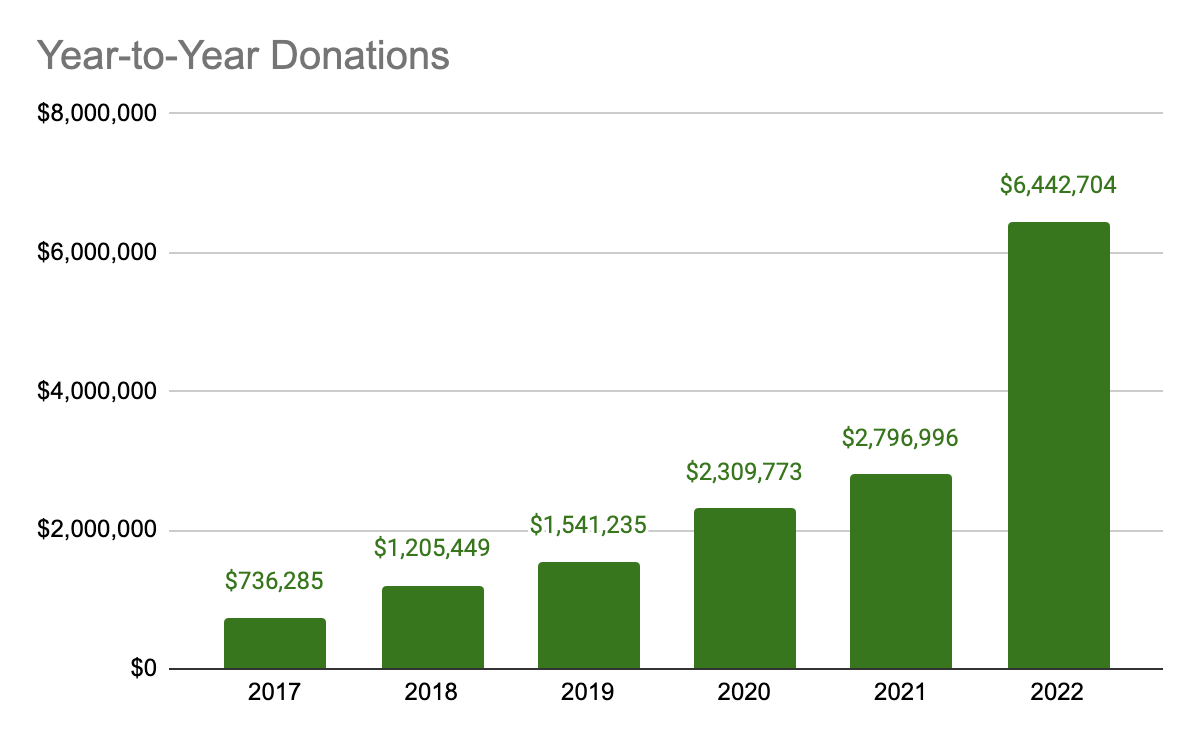 This is nothing short of outstanding, and we are tremendously grateful for the generous donations of our users. Below, we'll talk about what this enables us to do in the future, and how we spent some of that income in 2022.
Before we discuss that, you might be wondering what we did differently to generate such a significant surge of support last year.
At the end of 2021, we decided to make a bigger investment in communicating with you. That meant more frequent blog posts and newsletters, daily engagement across our social media channels, and expanding the number of places we interact with you (like our relatively new Mastodon account).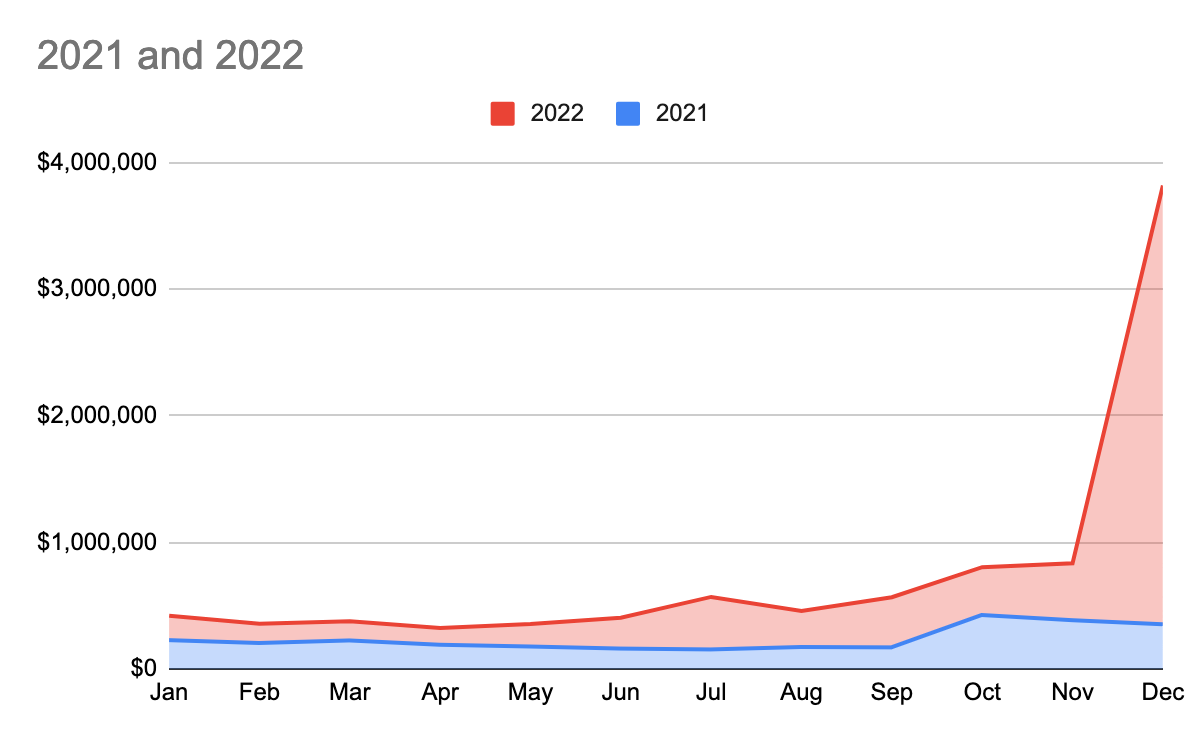 We also attribute this amazing uplift to the release of Thunderbird 102, as well as a first-of-its-kind, in-app donation appeal at the end of year.
In short, we learned that projects like ours can benefit greatly from simply asking for donations, while simultaneously explaining how those donations will benefit the project – and ultimately, how they will benefit you. So let's talk about that!
Thunderbird's People And Thunderbird's Future
The heart of Thunderbird is obviously its people, and we invested heavily in personnel last year. We began 2022 with 15 core staff, and now employ a team of 24 in these roles:
Product and Business Development Manager
Director of Operations
Product Design Manager
Engineering Manager
Staff Engineers (3)
Sr SW Engineers (2)
Sr Security Engineer
SW Engineer, Add-Ons Ecosystem
Sr UI/UX Developer
UI/UX Developers (2)
Android Project Lead
Android Developer (1)
Build & Release Engineers (2)
Full Stack Developer
Front End Developer
Community Manager
Marketing Manager
Bug Triager
Support Engineer
The breakout growth we enjoyed last year means hiring even more talented people to vastly improve the Thunderbird desktop experience. This past year we expended significant effort to dramatically improve Thunderbird's UX and bring it in-line with modern expectations and standards. In 2022 we also laid the groundwork for large architectural changes for Thunderbird on the desktop. These changes address many years of technical debt that has limited our ability to add new features at a brisk pace. This work will largely pay off in our 2024 release, however it does power some of the improvements in the 115 "Supernova" release this summer.
But we're also building beyond the desktop, to provide you with a truly cross-platform, synergistic experience. Last summer we invested in the K-9 Mail Project, which is being steadily improved in its transformation to Thunderbird on Android. And yes, we're almost ready to add an iOS version to our roadmap! Later in 2023, we'll hire an iOS developer to begin creating the foundation for Thunderbird on iOS.
Thunderbird is also expanding beyond the core experience you already use. We've been exploring additional sources of revenue in the form of new tools and services to increase your productivity. We're planning to introduce some of these, in Beta status, later this year. Rest assured that we have no plans to charge money for the powerful Thunderbird experience you enjoy today (nor do we plan to remove features and charge for them later).
Total Spending In 2022
The Thunderbird Project's total operating expenses for 2022 was $3,569,706. While personnel is where most of our money is spent, there are other areas crucial to Thunderbird's continued operation. Here's an overview of our total spending in 2022: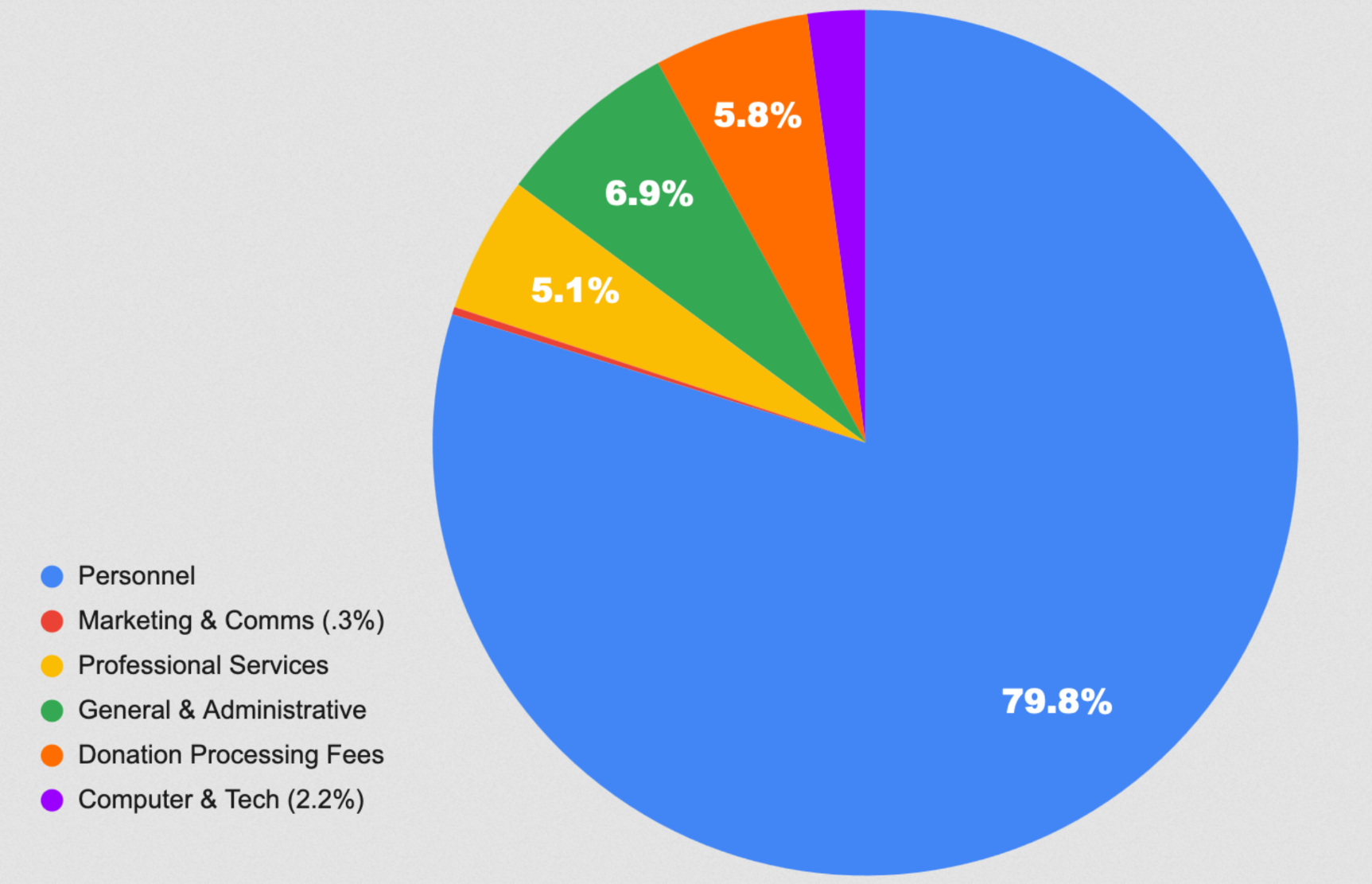 Professional Services are things like HR, legal and tax services, as well as agreements with other Mozilla entities to provide technology infrastructure and operational resources.
The remaining items help us to run the business, such as the services and technology we use to communicate and manage operations, insurance, bank and donation processing fees.
Closing Comments
The state of Thunderbird's finances is strong. But that doesn't make our team complacent. We are careful stewards of the thoughtful donations we receive from you. We don't just use it to enhance features; we invest it strategically towards ensuring long-term stability and viability of Thunderbird. Having healthy cash reserves ensures the long-term sustainability of Thunderbird, even during periods of economic instability.
Your ongoing financial gifts have enabled Thunderbird to go from surviving to thriving. But as it has been since 2003, Thunderbird's future is in your hands. Please continue to donate, and we will continue to build software you can be proud of.
Thank you,
Ryan Sipes
Thunderbird Product and Business Development Manager