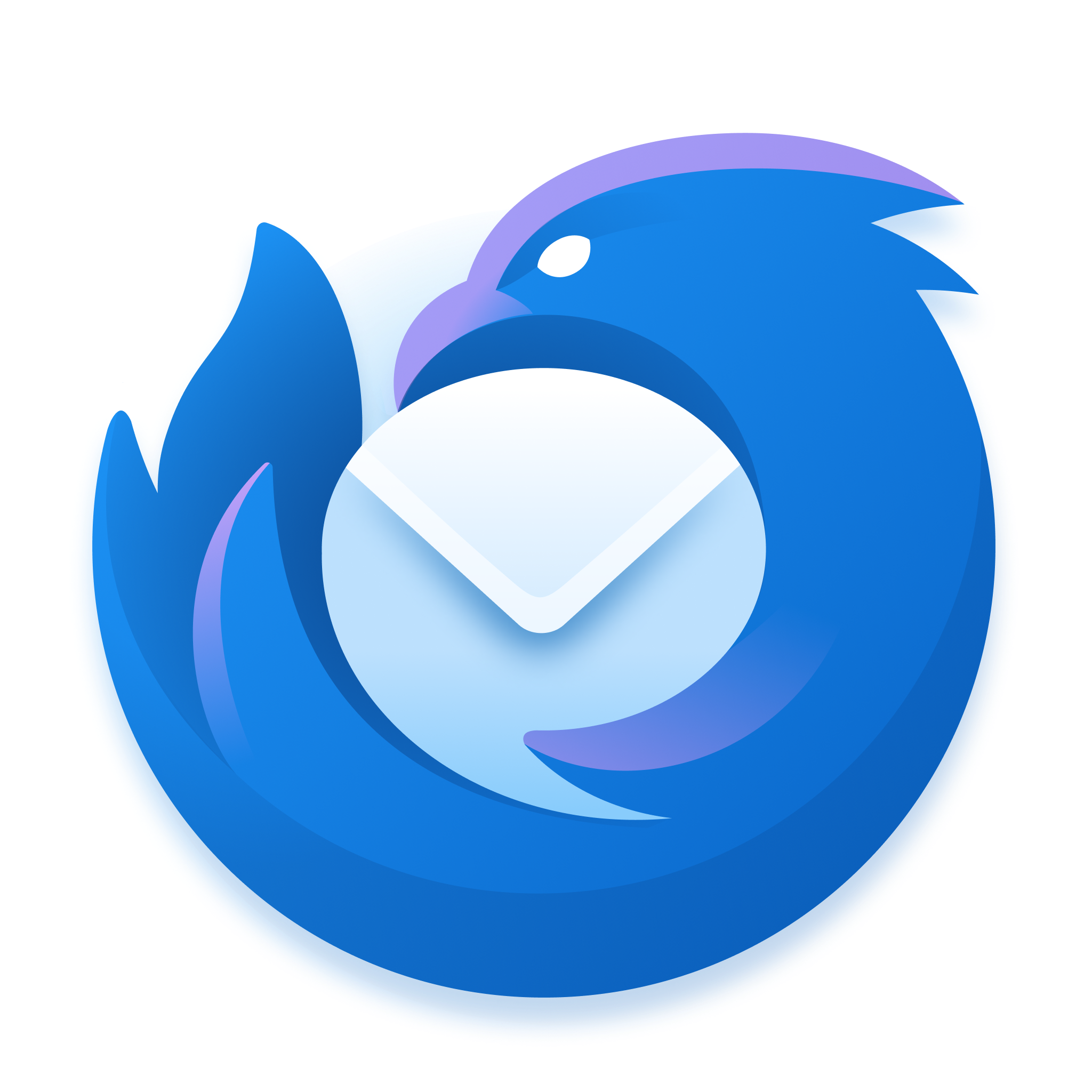 Introducing The Brand New Thunderbird Logo!
Hello Thunderbird Family! After nearly 20 years, we are thrilled to share a completely redesigned Thunderbird logo that honors our history and vital connection to Mozilla, while carrying us forward into the next 20 years.
It's no secret that after many years of being viewed as stagnant, Thunderbird is enjoying a resurgence. Our project is thriving with a renewed sense of purpose, and we see an invigorating energy bubbling up from our users, our community of contributors, and our core team.
Just like the software, the current Thunderbird logo has seen small, iterative improvements throughout the last 20 years. But now the software is evolving into something more modern (while retaining its powerful customization) and we believe it deserves a fresh logo that properly represents this revitalization.
But you should never forget your roots, which is why we asked Jon Hicks, the creator of the original Firefox and Thunderbird logos, to re-imagine his iconic design in light of Thunderbird's exciting future.
Here's a look at our new logo across Linux, Windows, macOS, Android, and iOS.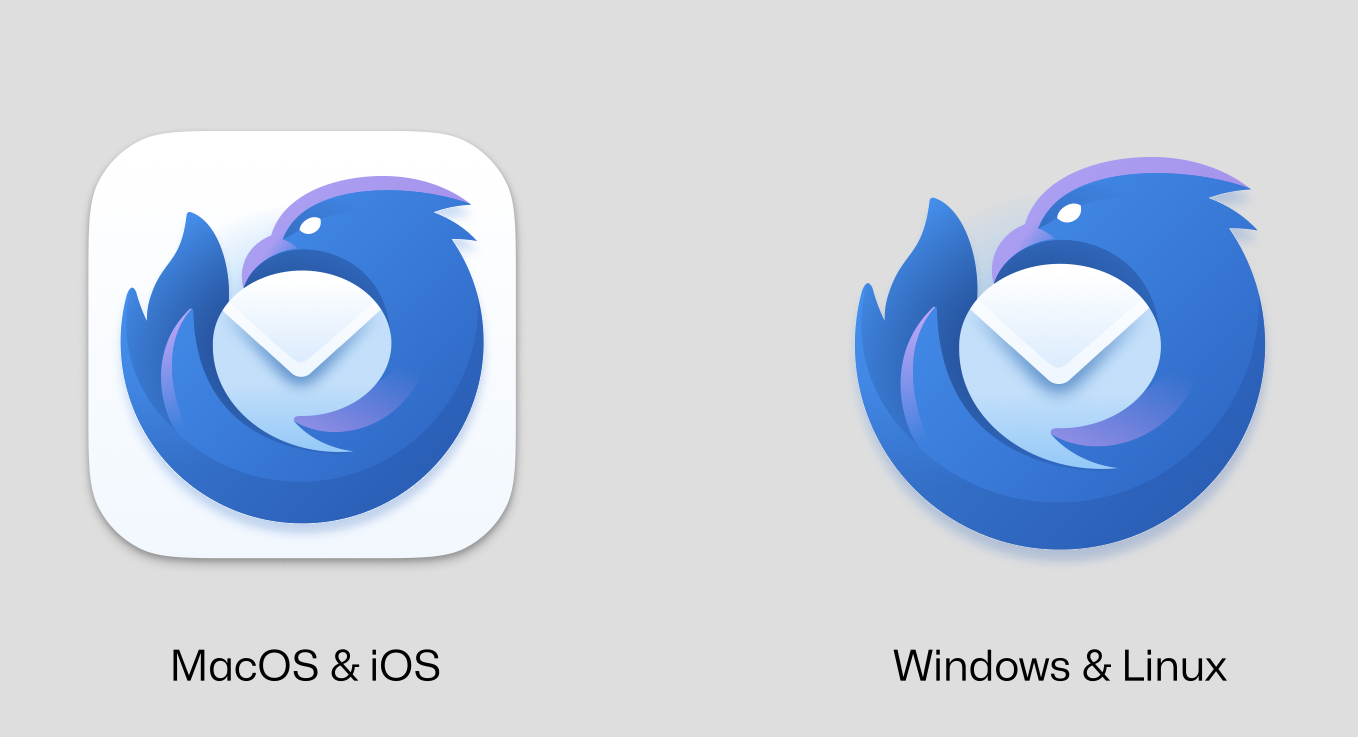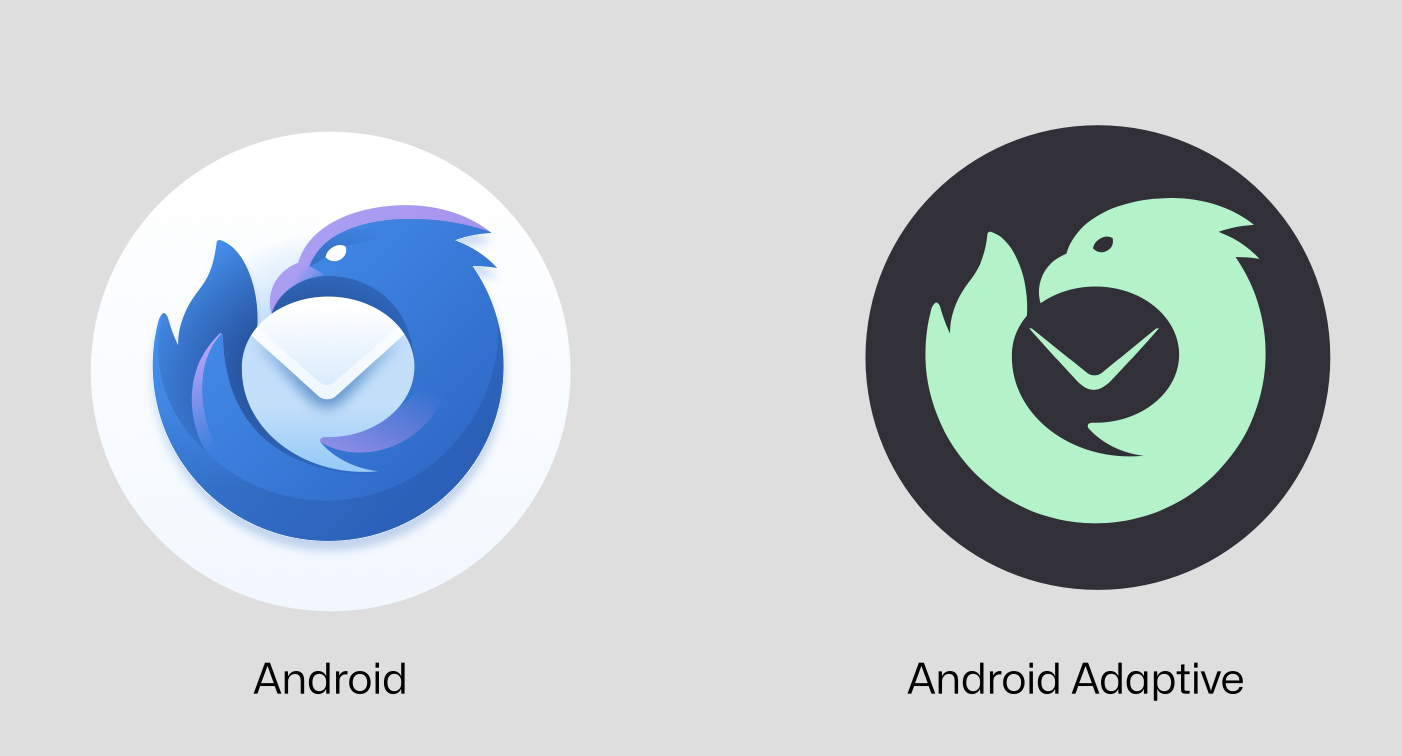 And here's a glimpse of what Thunderbird for Android will look like on an Android device, sitting next to our best friend Firefox: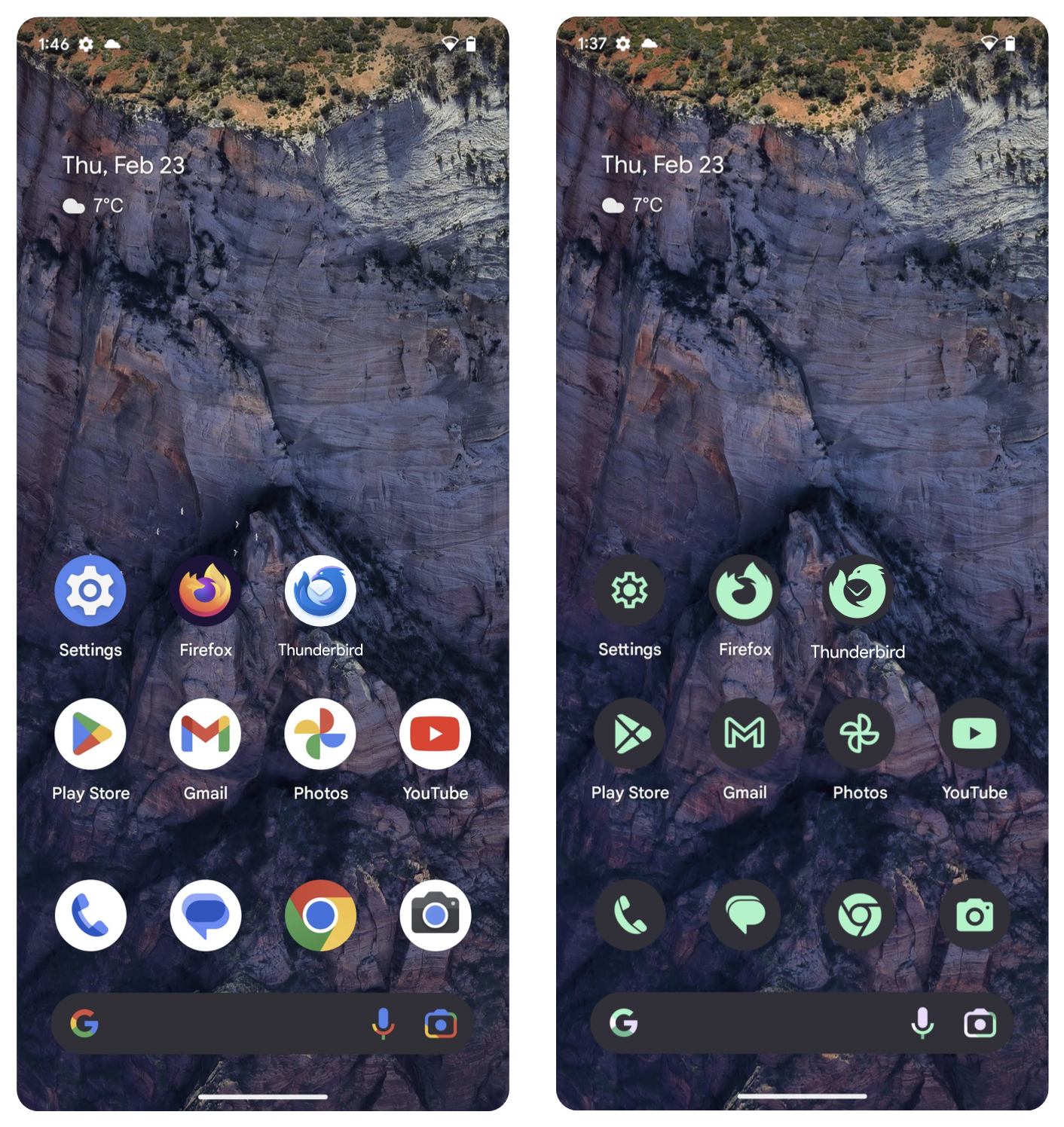 When can you see it integrated with Thunderbird itself? Our plan is to incorporate it into Thunderbird 115 (code-named "Supernova") this summer. During the next few months, we'll also gradually redesign our website and update the branding on various social channels and communication platforms.
We understand that change can be uncomfortable, but we hope you agree this is a positive new look for the project. I encourage everyone to do what we did throughout this process: to live with the new design for a while. Let it breathe, let it sink in, and let us know what you think after a few days.
We all have a soft spot for the old Thunderbird logo (which I affectionately call the "wig on an envelope"), but our project is changing in big, positive ways, and we want to clearly show that to the world with a beautiful, revitalized logo and icon.
So here's to a bright future! On behalf of the entire team: thank you for taking this journey with us. We wouldn't be here without you.
Ryan Sipes
Thunderbird Product Manager