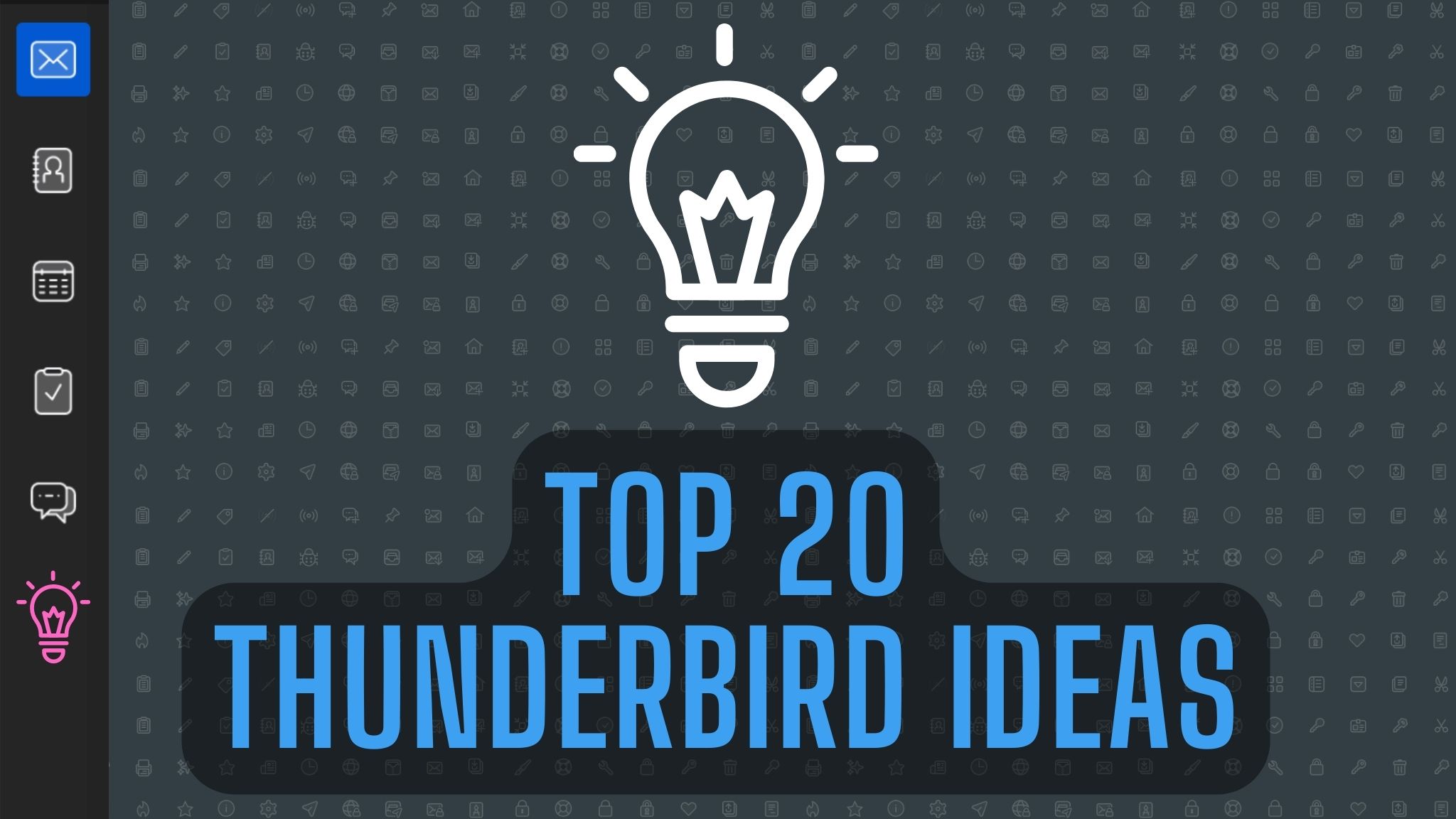 These Top 20 Thunderbird Feature Requests Need Your Vote
At Thunderbird, we enthusiastically embrace open development. That means more than making our software open-source. It also means being as transparent as possible, and communicating frequently with our global family of users.
We want that communication to go both ways! Which is why Mozilla Connect is such an important tool for telling us the features you want to see get developed for Thunderbird (and soon, for our entire family of products and services). Mozilla Connect is an easy-to-use community tool that can help shape future Thunderbird (and Firefox) releases. It allows you to post a feature request, contribute your opinions to existing ones, and give kudos to the features you believe in.
We're actively monitoring your Thunderbird feature suggestions at Mozilla Connect, but "voting up" ideas from the community is crucial. There are currently 287 Thunderbird ideas at Connect, many of which need wider discussion and votes.
With that in mind, we collected the Top 20 feature requests and linked them below. Check them out, and please consider lending your voice and your votes to these ideas – and the other 267 – if you believe in them.
Top 20 Thunderbird Feature Ideas At Mozilla Connect
There are some undeniably smart and useful suggestions here. We look forward to seeing your feedback at Mozilla Connect.
Last but not least, we absolutely encourage you to submit your own ideas! Just be sure to use #Thunderbird in the body of the message.