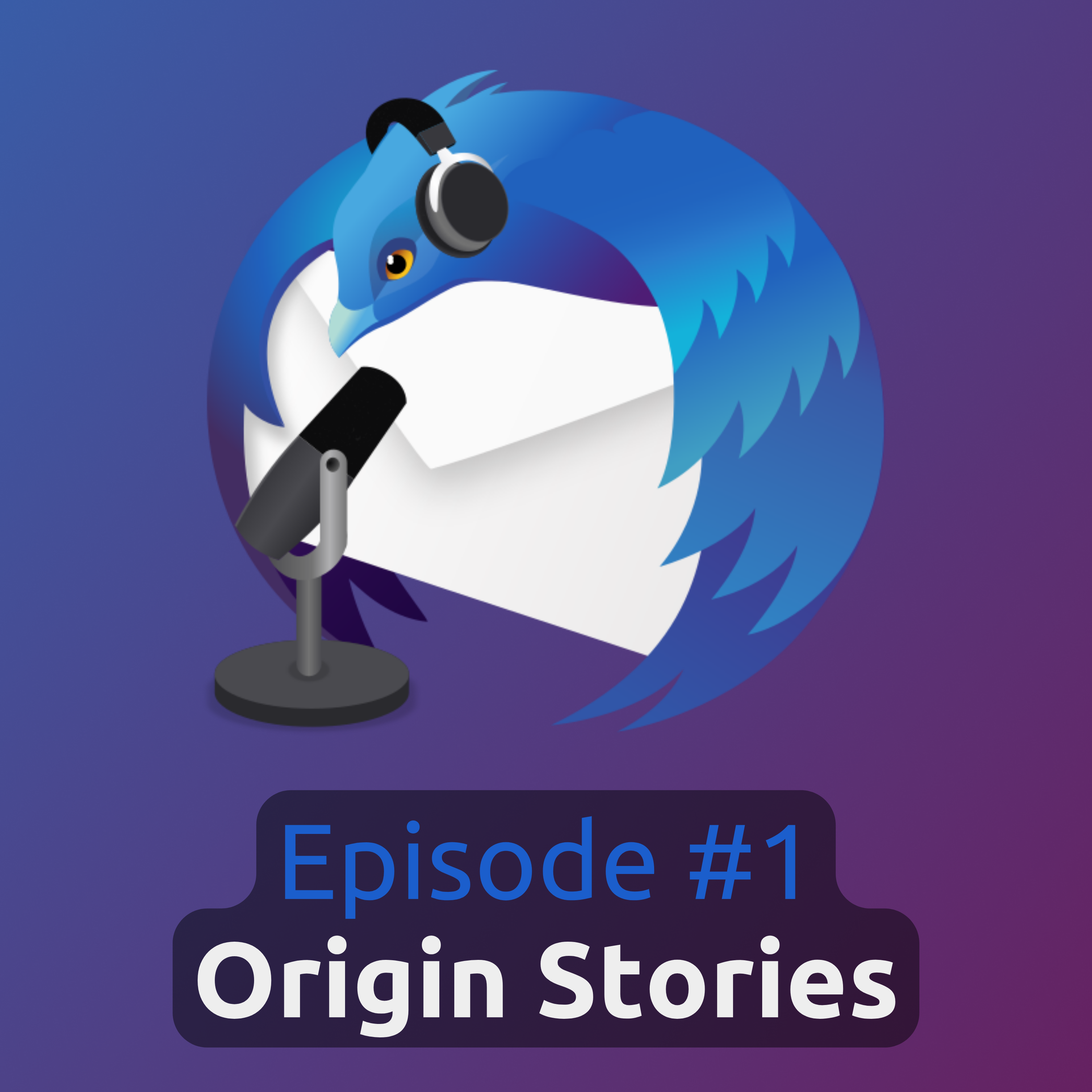 Thunderbird Podcast #1: Origin Stories
Welcome to the debut episode of the Thunderbird podcast, which we're affectionately calling the ThunderCast! It's an inside look at the making of Thunderbird, alongside community-driven conversations with our friends in the open-source world. We can't wait for you to listen!
Where To Get The Podcast
Highlights from Episode 1
What to expect on future episodes of ThunderCast
We're hiring!
Is Thunderbird still part of Mozilla?
Alex starts a band, Ryan is building a keyboard, Jason's island adventures
4 years of "invisible work" to prepare for Supernova
Thunderbird on Android… and iOS
Transcript
We include a full transcript of the episode inside the podcast metadata, which should be supported by your podcast app. If it's not, here's a direct link to the Episode 1 transcript.
Chapter Markers
The ThunderCast includes chapters for podcast players that support the feature. If yours does not, here are some timestamps to help you navigate the episode:
(00:00) – ThunderCast: What To Expect
(02:07) – Meet Ryan
(08:55) – Meet Alex
(12:24) – Loving Your Work
(18:07) – Meet Jason
(21:06) – Geeking Out
(31:37) – Mozilla + Thunderbird: A history lesson
(41:22) – Supernova: Setting The Stage
(56:28) – "Email is not broken"
(01:05:23) – K-9 Mail → Thunderbird Android
(01:16:36) – Closing comments