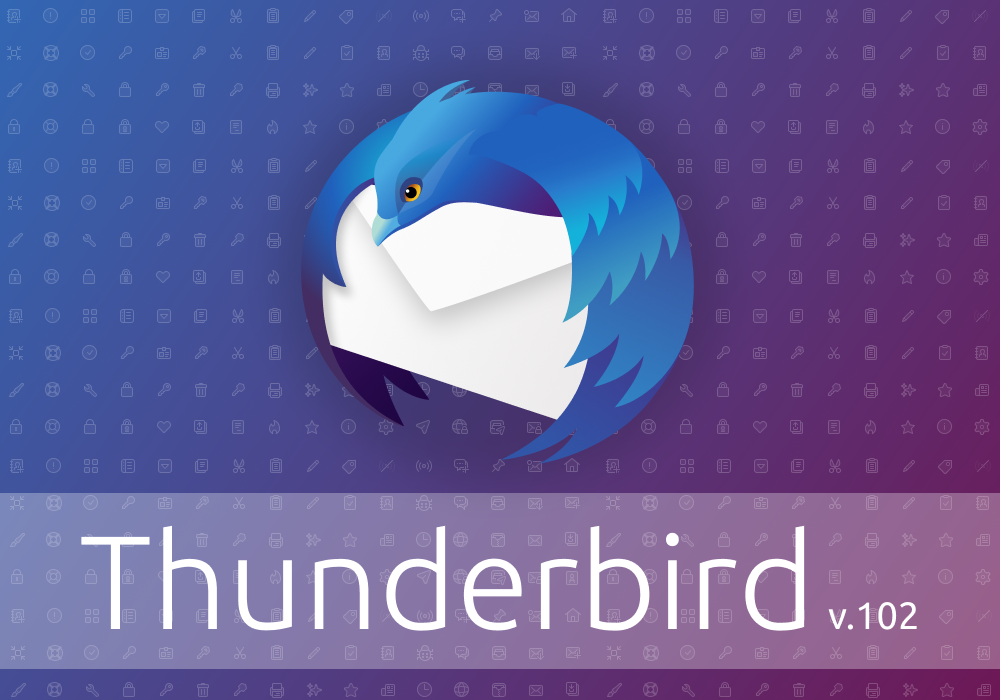 Important: Thunderbird 102.7.0 And Microsoft 365 Enterprise Users
Update on January 31st:
We're preparing to ship a 2nd build of Thunderbird 102.7.1 with an improved patch for the Microsoft 365 oAuth issue reported here. Our anticipated release window is before midnight Pacific Time, January 31.
---
Update on January 28th:
Some users still experienced issues with the solution to the authentication issue that was included in Thunderbird 102.7.1. A revised solution has been proposed and is expected to ship soon. We apologize for the inconvenience this has caused, and the disruption to your workflow. You can track this issue via Bug #1810760.
---
Update on January 20th:
Thunderbird 102.7.0 was scheduled to be released on Wednesday, January 18, but we decided to hold the release because of an issue detected which affects authentication of Microsoft 365 Business accounts.
A solution to the authentication issue will ship with version 102.7.1, releasing during the week of January 23. Version 102.7.0 is now available for manual download only, to allow unaffected users to choose to update and benefit from the fixes it delivers. 
Please note that automatic updates are currently disabled, and users of Microsoft 365 Business are cautioned to not update. 
*Users who update and encounter difficulty can simply reinstall 102.6.1. Thunderbird should automatically detect your existing profile. However, you can launch the Profile Manager if needed by following these instructions.
---
On Wednesday, January 18, Thunderbird 102.7.0 will be released with a crucial change to how we handle OAuth2 authorization with Microsoft accounts. This may involve some extra work for users currently using Microsoft-hosted accounts through their employer or educational institution.
In order to meet Microsoft's requirements for publisher verification, it was necessary for us to switch to a new Azure application and application ID. However, some of these accounts are configured to require administrators to approve any applications accessing email.
If you encounter a screen saying "Need admin approval" during the login process, please contact your IT administrators to approve the client ID 9e5f94bc-e8a4-4e73-b8be-63364c29d753 for Mozilla Thunderbird (it previously appeared to non-admins as "Mzla Technologies Corporation").
We request the following permissions:
IMAP.AccessAsUser.All (Read and write access to mailboxes via IMAP.)
POP.AccessAsUser.All (Read and write access to mailboxes via POP.)
SMTP.Send (Send emails from mailboxes using SMTP AUTH.)
offline_access
(Please note that this change was previously implemented in Thunderbird Beta, but the Thunderbird 102.7.0 release introduces this change to our stable ESR release.)